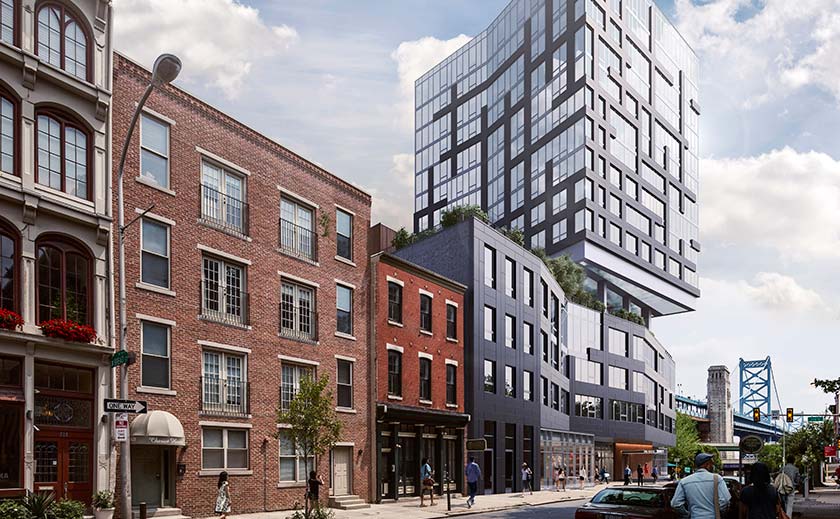 So much has happened with Bridge lately, it's tough to know where to start. So we'll just go ahead and dive in.
The structure looks great: dramatic angles, expansive terraces, corner windows with exceptional views. Look past the bright orange insulation and it's easy to envision the sleek future facade.
As the structure takes shape, the style is starting to show. The entrance to the building is set back from the sidewalk on Race Street—leaving a little extra public space in front of the site. Of course, it's not usable yet, but a few years from now, you won't even be able to picture the space without it.
This extra space isn't just for the benefit of passersby. For residents enjoying the view from apartments, or from the Fifth Floor Terrace, it also creates a feeling of extra space. It means you won't look out your window right into a neighbor's window—instead, since the facade of Bridge is set at a slight angle, you'll get a sweeping cityscape view.